LT News
January 13, 2022
2021 in Review: The Great Resignation, Flexible Work and the Future of Launch That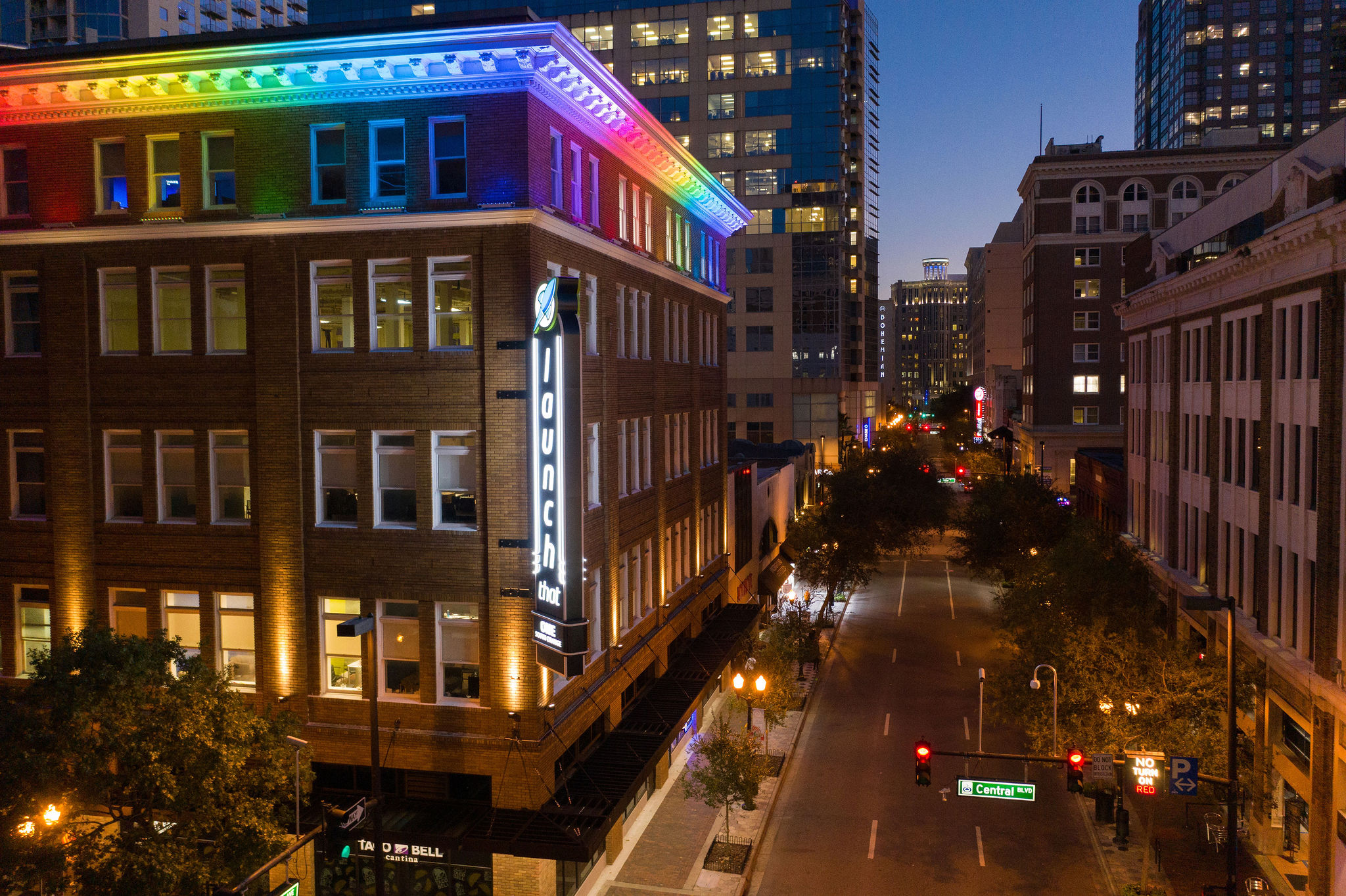 2021 was another great year, but it did not come without its challenges. The challenges of 2020 were related to lockdowns, transitioning to remote operations, and communicating, aligning and executing during a new global crisis.
I love challenges. They lead to growth. And I believe the challenges of 2020 really helped us withstand the challenges of 2021.
The pandemic has not ended but it is evolving, and with that came a lot of change in 2021: Changes in personnel, changes in our culture, and changes in how we communicate about work moving forward.
This was another fulfilling year as our team grew and evolved, and Launch That is coming out of the pandemic stronger than ever.
The Great Resignation
The biggest challenge for Launch That in 2021 was what the media named "The Great Resignation."
We've had many team members leave the company over the past 12 months, and we've had just as many join the team. The emotional toll of that revolving door was high.
It's hard to see your fellow team members leave, and it causes a lot of anxiety and uncertainty. Managing those emotions, identifying the causes, and communicating during a time when so many team members were moving on from the company was hard.
Launch That is a culture-first company and many team members develop long-term relationships throughout the company. So when there is a departure, it can feel like a body blow!
It was critical for us to identify if there was a root cause for these departures and what we could do to get in front and stop them. We held exit interviews with those leaving, the management team conducted stay interviews with our team, and I interfaced with other business leaders in the community to gain perspective on the circumstances that were leading to so many people changing jobs.
We learned a lot about people's changing life circumstances, their long-term goals, and the unique opportunities that were now available to them. For some, it was their desire to work in a fully remote position or fully remote company. For others, it was a change in their career path and a shift to another role. We realized that each situation was unique.
Communication was key.
Leadership spoke openly about turnover and how it was something that we were focused on. We encouraged team members to speak openly with their fellow team members who were leaving and to voice their ideas and concerns to management.
And we learned that we needed to let the team know that it was ok to support those team members who were leaving, both at that time and into the future. While all departures are unique and nuanced, I wish we had communicated that aspect earlier, to foster an environment prepared to support those moving on to their next opportunity. We now are much more open about exits and I believe our culture is improved because of it.
In addition, we had to manage the real challenges of transitioning work from key team members. We lost some very talented people to the Great Resignation, and it took a full team effort to transition to the future.
The team did an incredible job of managing workloads and it highlighted areas where we need more documentation, training and improvements to our onboarding. This made a big difference with our new hires.
New Faces & Investing in the Team
While it took a full team effort to work through the turnover of 2021, we also added many new faces to the fold. Those new faces, combined with our core of longtime team members, are the future of Launch That. Its exciting to see how our future evolves from here.
One thing we knew we needed to do was to invest more in our team.
That investment is designed to help us retain our current team while better positioning Launch That to recruit future candidates to help us grow and succeed. One target area of investment was improved health care benefits. Starting in 2022, Launch That made the transition to cover 100% of all premiums for employee-only coverage on our already strong health plans, while also making increased contributions for all dependent-care plans.
The response from the team was massively positive and super appreciative. It takes a strong company to offer these benefits. Launch That is a small but mighty company. I'd like to take the credit for that statement, but it's a comment from one of our exit interviews!
In addition to improving our healthcare benefits, we are continuously looking at more ways to invest in our team's professional development and growth. Launch That has always prided itself in being a growth company and we have encouraged management to offer time and stipends for team members seeking certifications, attending conferences and developing their own skill sets.
That investment, along with our flexible work environment and a competitive PTO structure, are staples of the strong benefits of working at Launch That.
Flexible Work
During 2020, Launch That moved quickly to remote operations, and as conditions began to improve in 2021, we were faced with a choice. What kind of company would Launch That be moving forward? Would we be a remote company following the pandemic? Would we come back to the office regularly?
In the end, we made the decision for Launch That to be a hybrid company.
There are many reasons for that decision, but first and foremost is we want to take advantage of the benefits of being remote and the benefits of being together. Remote work offers you the ability to focus, saves time on commutes and is great for the delivery of work product. In-person work gives you more opportunities for creativity and collaboration, and enhances the relationships that have always been at the core of Launch That's identity. We believe we can have the best of both worlds.
Knowing this, we began our back-to-office plans after vaccines became widely available and held our very own vaccination event. We established phases of back-to-office and we managed around the pandemic waves of Delta and now Omicron.
Through that process we learned something about Launch That. We are a very flexible work environment, and that flexibility is something that's been beneficial during the pandemic.
This informs how we see the future of work. We want people to have the flexibility to work remotely while also having access to our headquarters and facilities where team members can be creative, collaborative, and develop relationships across the organization.
And we don't want team members to experience the rigidity of a 9-5, five days a week schedule. Flexibility is what fuels our environment and it's important we maintain that. It's now part of our identity.
The Future of Launch That
The future of Launch That is bright.
Our mission to connect people to extraordinary resources is more relevant than ever. Our strategies to deliver high quality content and explain difficult topics in the financial and legal fields are sound. Digital brands are the future of how services and products are marketed and our brands had incredible growth in 2021.
Our legal brands, Asbestos.com and Drugwatch.com, continue to be the most powerful digital brands in the mass torts industries. Our financial brands, Annuity.org and RetireGuide.com, had triple-digit growth years and are helping millions of people with their decisions on personal wealth, retirement and insurance. Our linkbuilding services grew their client base and revenue significantly.
We could not do this without our best-in-class team. This includes our incredible support staff in operations, administration, finance, IT, HR and technical operations. I have a vision to make this an elite environment for digital marketing professionals and we are on our way to creating that.
Going into 2022, we are poised for another record-breaking year. And we hope to accomplish our goals while being one of the best places to work, just like we were in 2020 and 2021.
It's time to come together and tackle the challenges of 2022!