Careers
We're looking for passionate and motivated people because that's who we are. If you love to work hard, play hard and are hungry for new challenges, we'd love to meet you.
Back End Developer
The Back End Web Developer will love building and working on websites, specifically in WordPress. This person will play a key role in developing and maintaining our web properties by staying on the forefront of emerging development trends.
SEO Strategist
The SEO Strategist is a high-level position responsible for developing and executing effective marketing campaigns. This person uses data to make decisions that improve Launch That properties and explores new revenue generating opportunities for Launch That. This position works closely with multiple departments and utilizes a variety of inbound marketing tactics to produce effective digital marketing strategies. It is an individual contributor position. This position reports to a marketing lead in charge of one or more projects.
Lead Designer
Launch That is seeking a Lead Designer for one of our newest rocketeers. In order to be successful at this role you'll be insanely passionate about design, but understand the value of simplicity. You think mobile-first and thrive on designing experiences that scale across multiple devices and screen resolutions. You plan ahead with wireframes but love creating hi-fi mock-ups, too. You like to understand and empathize with your users, and enjoy letting data guide your design decisions. You also value good content and enjoy the challenge of presenting information in a way that makes it both engaging and easy to digest. Above all, you love to be part of a team and collaborate to deliver exceptional user experiences.
Outreach Coordinator
Do you spend your evenings, nights and weekends gaming? Or are you a former athlete who yearns for competition — loves to win and despises losing? If the answer to either question is yes and you have an interest in a digital marketing job that could show you the light to a new career path, we may have just the job for you. Outreach Coordinators perform outreach on behalf of the websites we maintain, getting them increased visibility. We're looking for a self-starter who appreciates a laid-back dress code, a rockin' break room and a fast-paced, technology-based company. This is an entry-level position, but some of our best employees started as Outreach Coordinators. Are you ready for us?
Salesforce Administrator
The Salesforce Administrator and Developer works on projects to deliver detailed, accurate, high-quality analysis and solutions to internal team leaders and external partners. Through reporting and continual improvements through Salesforce, this position will drive business decisions related to process and efficiency. This person suggests process updates and changes.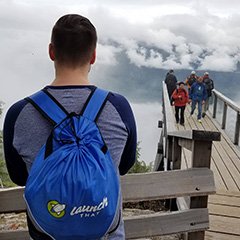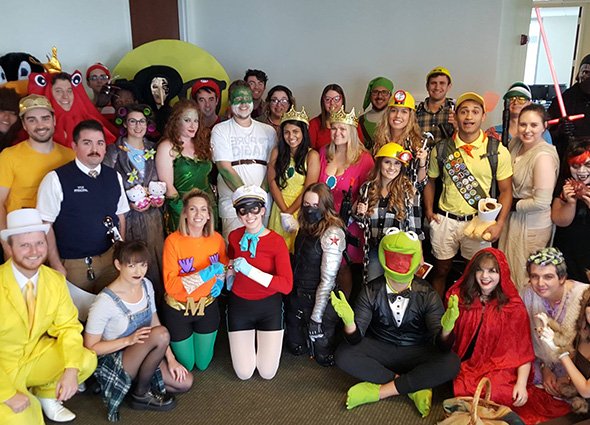 401(k) Matching

Employees who work here one year or longer are eligible to join a matching 401(k) retirement plan, which has immediate 100-percent vesting. Your savings add up fast!

Healthcare

Nothing is more important than our health. That's why we offer generous medical, dental and vision benefits, plus an Employee Assistance Plan, to all full-time employees.

Casual Office Environment

From flip-flops, blue jeans, t-shirts and baseball hats to Xbox, video games, card games and Nerf guns, we like to keep our collaboration loose and fun-loving. Just don't mistake us for lazy.

Generous PTO

We offer flexible PTO days that are granted at the beginning of each year. We also celebrate major holidays and provide a paid week off at the end of the year to recharge.

Free Downtown Parking

Launch That pays for 24/7 covered parking in The Plaza garage below our offices. This perk is especially convenient for Orlando Magic and Orlando City games — and on weekends.

Snacks & Games

Our snack bar has plenty of chips, cookies, gum and fruit, and we have unlimited soda and coffee in the kitchen. Our rec room features an Xbox, video arcade, foosball and shuffleboard.