Recruiting
November 9, 2021
Life at Launch That: What Does a Digital Content Writer Actually Do?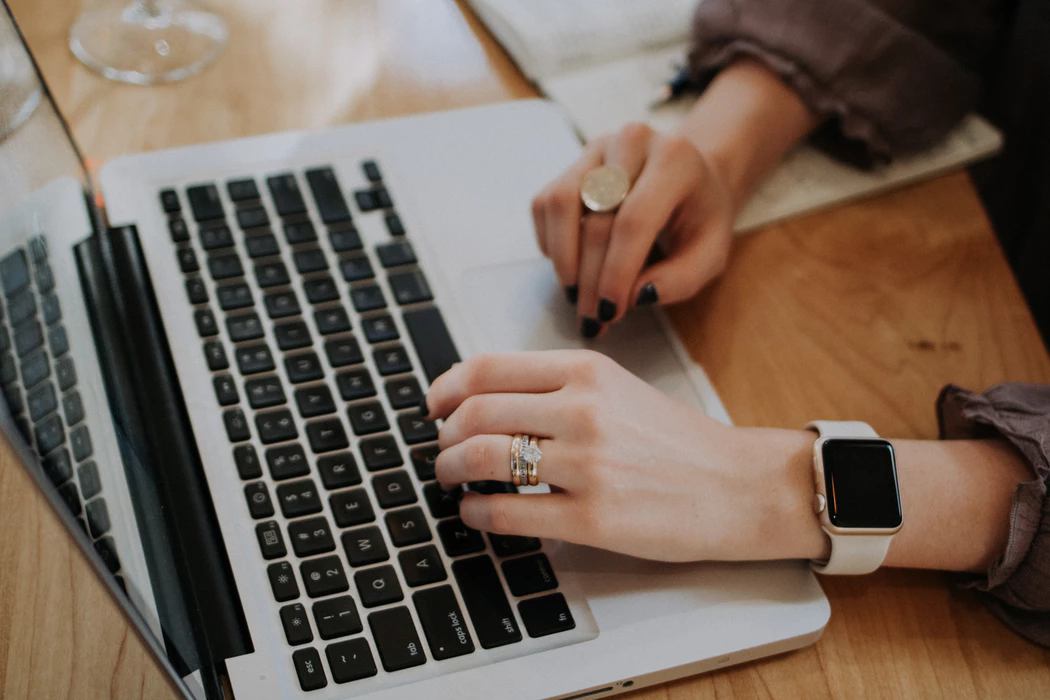 At Launch That, being a digital content writer is so much more than just churning out blogs for a website. It's deep diving into complex research and interviewing top experts in their fields about topics that impact our readers' future happiness, health, financial stability and safety. 
It's also collaborating with passionate, talented professionals to deliver helpful, engaging and reliable information to diverse audiences; it's shaping the content direction for our brands and participating in a highly entrepreneurial environment where new ideas are welcome. 
A digital content writer at Launch That acts with integrity to write news articles, guides and feature pieces of the utmost quality. Our writers celebrate success and thrive in a culture where leaders prioritize professional growth, wellbeing and flexibility.
As a hiring manager for the digital content writer role, I am responsible for fielding questions from potential candidates about this unique position and the keys to succeeding in it. Here are my answers to some of the most frequently asked questions I receive about the position.
What Would My Day-to-Day Routine Look Like If I Got the Job?
A Launch That writer typically writes three to five pieces of content per week. Writing assignments range from news posts and webpages with interactive tools and calculators to in-depth guides and feature pieces. Our editorial process is centered around original reporting and involves finding and interviewing experts, synthesizing research and making complex topics accessible for our readers.
What Does It Look Like During the Busiest and Toughest Times for This Role? 
We believe in sustainable and realistic workloads that continue to grow and challenge our teams. This means that some weeks more than others may require a writer to flex their skills by exploring new content types or taking on additional writing tasks. Each team has a project manager who ensures no team member is overextended and all projects are within scope. 
What Skills and Experiences Are You Looking for in an Ideal Candidate?
Our ideal candidate is a dynamic and proficient writer who thrives in a fast-paced and collaborative culture and brings at least three years of experience working in a professional writing capacity, such as in a newsroom or with a marketing company. Launch That values ideas, creativity and productivity. People who succeed in this role are experts at finding and interviewing reputable sources, understanding target audiences and meeting their needs, and writing original, clean, clear, accurate, well-researched articles at volume.
How Would You Describe the Culture at Launch That? 
Launch That offers a vibrant and fun culture that focuses on relationships and collaboration. Our core values are PACE: Passion, Agility, Community and Excellence. We're passionate about our brands, our projects and the people they serve. We're agile and adaptive to a digital environment that changes daily. We believe our community is important, and we invest in helping those around us. We strive for excellence in everything we do, and we make sure to celebrate our success.
What Type of People Tend to Thrive at Launch That?
People who thrive at Launch That have a growth mindset. They embrace challenges, have a desire to learn, and find lessons and inspiration from wins and failures. Succeeding at Launch That means persisting in the face of setbacks and viewing effort as the path to excellence.
Why Do You Choose to Stay at Launch That?
I wake up every morning excited and proud to work at Launch That because this company is helping me become the best version of myself. At Launch That, you will find opportunities to grow personally and professionally in a collaborative culture that offers flexibility and support.
Personal and Professional Growth Opportunities
You do not have to leave Launch That to advance in your career or even to change your career path. If you ask our CEO or president, they'll say Launch That's most valuable asset is our people. Launch That invests in its people and deeply cares about employees' health, safety and professional growth. The company is diligent in hiring talented people and supporting their long-term growth.
Culture of Collaboration
It's so inspiring to work alongside skilled, driven people who share my passion for creating the most valuable digital brands. There's a level of respect and trust across disciplines and teams that I have not experienced anywhere else I have worked. It's normal to sit with our president in the breakroom for lunch, take a break to challenge our CFO in a ping pong match or chat with our CEO at a company happy hour. Ideas are encouraged and taken seriously regardless of tenure or title. Plus, I am fortunate to work every day alongside some of my closest friends.
Flexibility and Support
Launch That has taught me how to work to live, not live to work. We embrace a hybrid working model that consists of work-from-home opportunities with in-office days to maximize team collaboration and flexibility. Our "office hours" are 7 a.m. to 7 p.m. Monday through Friday, and employees have the freedom to decide how they want to schedule their 8-hour workday within that window.
Employees also enjoy generous PTO and are encouraged to use it! We focus on in-depth training and documentation so that employees can fully disconnect during their PTO with confidence, knowing that their team is there to support them. We work hard and appreciate a work/life balance. All of our team members enjoy a paid, company-wide Holiday Break from Dec. 24 to Jan. 1 each year — in addition to a half dozen other company holidays throughout the year.
Ready to Launch Your Career?
If you're ready to grow and work alongside talented, passionate professionals to create the most valuable digital brands, apply now.